Pricing
CINEMATIC WEDDING PACKAGE
This is a video package for weddings in Czech Republic and is typical for elopement weddings as well. This video package includes a full wedding coverage by one Videographer. The result is a carefully crafted Highlight Wedding Video, which consists of the best shots of the entire wedding day. It is edited with licensed music and speech.
If you missed something in the Highlight film, there is still a Documentary film of whole day. The video contains multiple camera angles. All videos are available in 4K resolution in a premium online gallery, where you can play, share or download your and Wedding Videos. You have videos backed up for 10 years there.
If you want something more, you can expand the package with a short trailer for Instagram, faster delivery or providing RAW Footage. I am happy to discuss more options and go the extra mile for you. Just let me know!
Express processing of your video.
A minute video of the best shots of your wedding, which you can share on social networks.
Do you want to have all the shots? No problem, I will be happy to provide them to you
We also offer the Photo + Video package. This Package includes a full Wedding coverage by one Videographer and one Photographer.
You will receive a Highlight Film with the best shots, Documentary film and the whole Ceremony with speeches but also complete Photos from the whole wedding. The Videorgapher and the Photographer work as a well-coordinated team.
If you want to look at the portfolio of Wedding Photographer Marek Topolář, look here:
If you are interested in the offer, follow up on our previous communication. I look forward to hearing from you!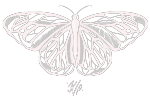 +420 734 687 272   |   info@krystofprsala.cz