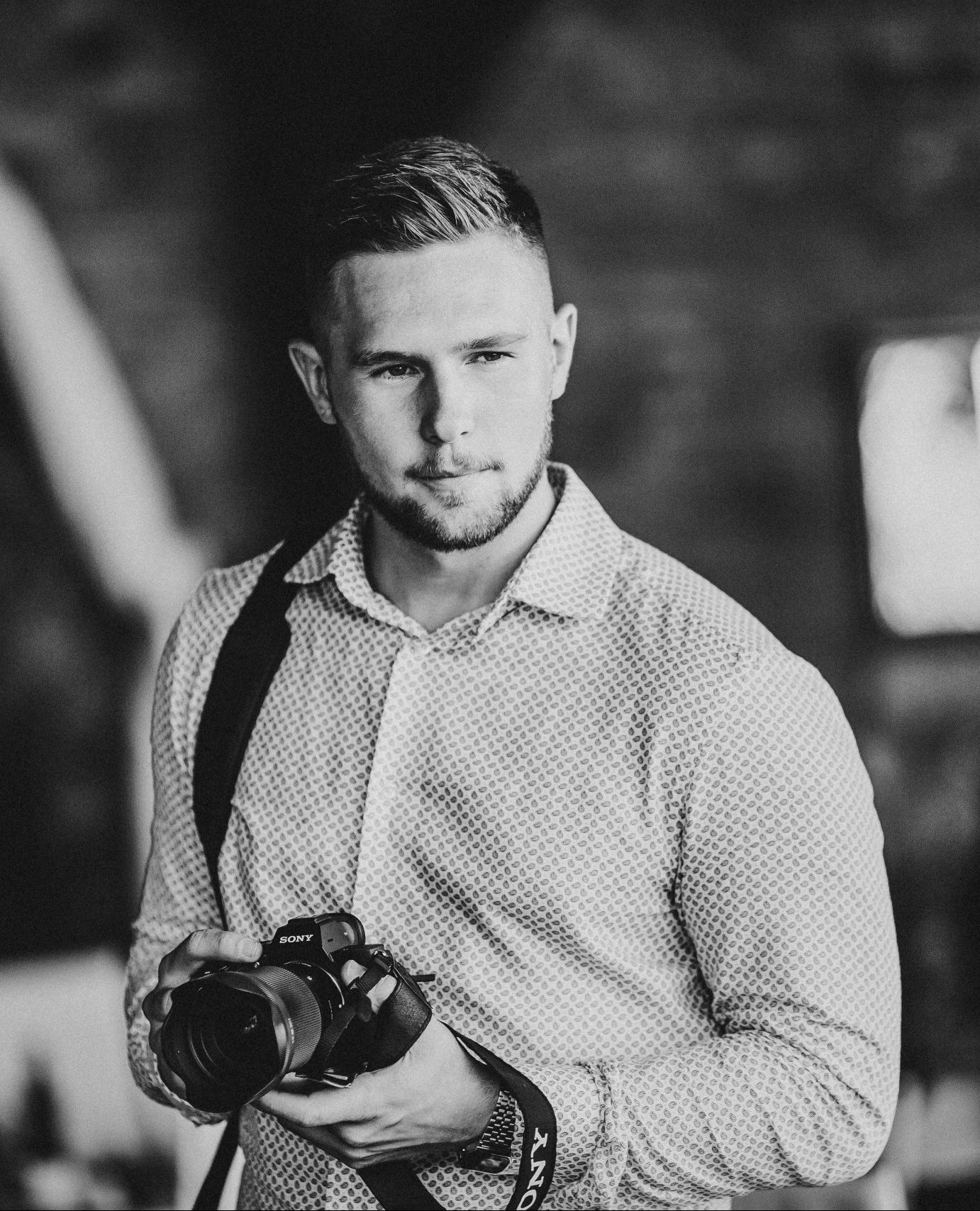 I am 24 years old and I am currently studying at Charles University. I'm a wedding movie maker who lets a wedding flow naturally. I'll capture her best moments without disturbing anyone.
Even before creating the wedding videos, I was involved in shooting fitness, where I still work with the Czech top, such as the strongest man in the world, Jirka Tkadlčík, or with a leading manufacturer of quality food supplements – Czech Virus. Thanks to my work, I went to various countries, from which I would highlight, for example, Afghanistan.
I am always grateful to have the opportunity to create a wedding film that truly reflects on you as a married couple and can be valuable for future generations. My approach to making wedding movies is unique in its simplicity. As a wedding cameraman, I can focus on the important moments of the wedding, perceive the atmosphere, shoot everything important, while maintaining a relaxed and smiling approach.
During the final processing, not even the smallest detail is irrelevant to me. I work very discreetly and I often hear from the newlyweds that their guests did not even notice that there was a cameraman at the wedding.